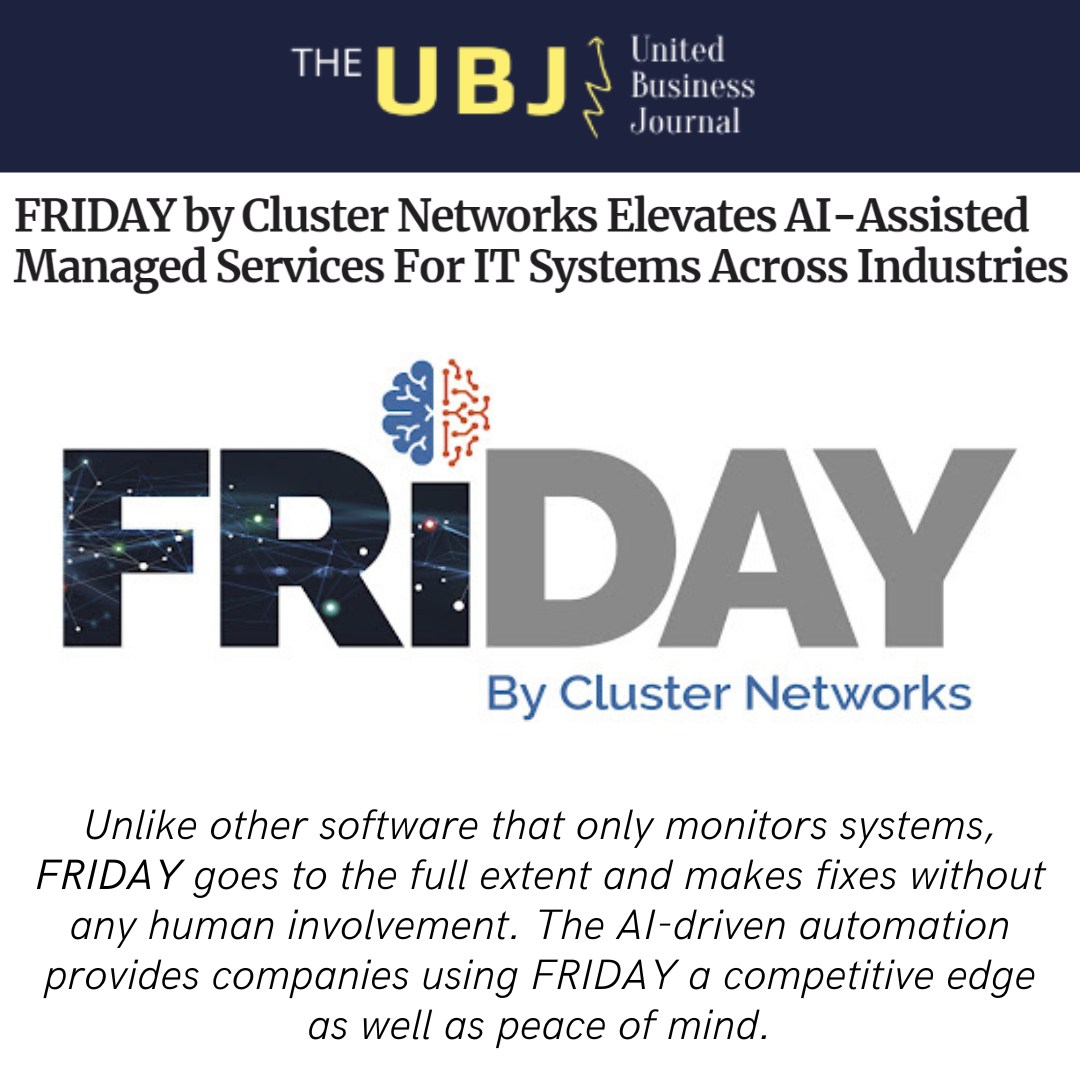 13 Dec

The United Business Journal: Friday Elevates Managed Services Across Industries

Enterprise IT infrastructure operations and management prove challenging to in-house teams, whose scale or expertise may fall short to fully address issues that arise within complex systems. To aid them with customized features and cybersecurity, a solid partner in the form of a managed services company can prove critical and indispensable.

To help enterprises thwart off internal and external risks, Cluster Networks has pioneered a cloud-based, AI-assisted solution called FRIDAY. Established in 2013 in San Francisco, Cluster's "one size doesn't fit all" approach means that it works in tandem with internal IT teams to monitor, troubleshoot and resolve IT issues.