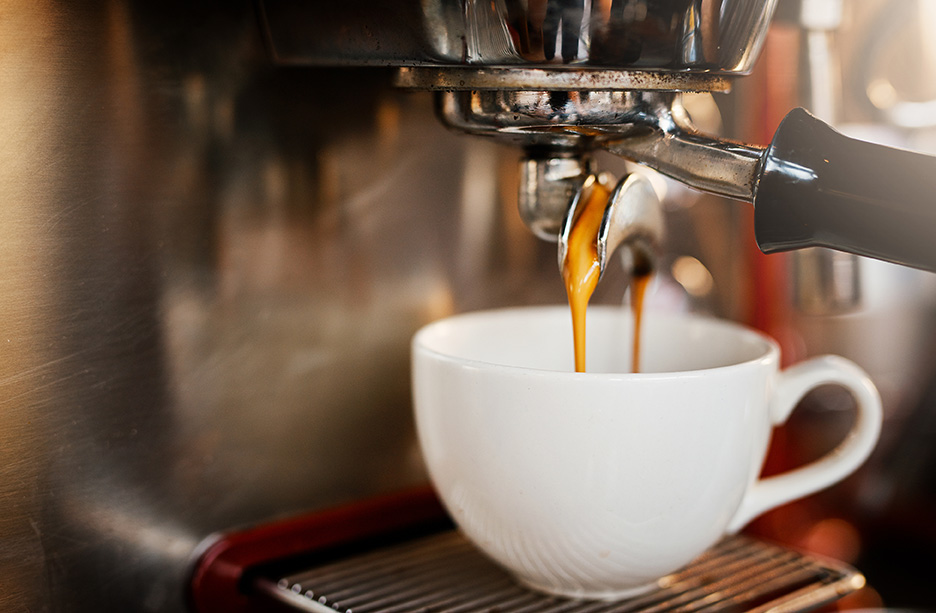 20 Sep

4 Reasons Why Retail Establishments Need Proactive IT Solutions

Well-functioning technology is the lifeblood of any retail operation, from the coffee shop down the block to the department store anchoring the high-end shopping center. It fuels all processes, transactions, and customer touch points, allowing staff to properly fulfill their job helping customers. So when networks go offline or when a key piece of equipment stops working, it can have a domino effect that impacts quite literally every aspect of selling items to customers.

To help minimize downtime, reduce staff stress, and keep customers happy, IT directors should consider implementing proactive maintenance solutions. Read on to discover how proactive maintenance helps solve or prevent some of the biggest IT challenges retailers face.

What is proactive maintenance?

Proactive maintenance in an IT setting is when an issue is detected with the network or its connected equipment before it affects your store. Retailers who use the proactive maintenance model save money and time, preventing problems before they interrupt everyday business operations and the overall customer experience.

This stands in direct contrast to the oft-utilized reactive maintenance model relied upon by many companies. This model means that IT (whether in-house or outsourced) is called in only after an issue has been discovered. When relying on a reactive maintenance model, systems and networks are much more likely to come offline unexpectedly and to stay offline for lengthy and unpredictable periods, greatly interrupting business in your restaurant or shop.

The role of artificial intelligence (AI) in proactive maintenance

AI is at the heart of the best proactive maintenance systems. 

First and foremost, AI takes the place of time-consuming diagnostics, freeing up a team member's  time to work on other projects. With AI-informed diagnostics, potential problems can be discovered in minutes. For ongoing issues, AI truncates the crucial first steps toward a resolution into a process that takes minutes instead of hours or days for a human to go through them. As a result, the mean time to resolution (MTTR) shrinks immensely. 

AI is also helpful when retailers have few resources on hand to address IT issues. An overwhelmed IT team may struggle to address all submitted tickets in a timely manner while focusing on larger projects and other tasks. AI-driven proactive maintenance can cut much of the manual work required to identify, diagnose, and solve IT issues, particularly before they become more significant and problematic. This is particularly relevant for retailers with multiple locations spanning multiple towns, states, or countries. 

4 reasons to switch to proactive maintenance 

If your retail location still relies on a reactive maintenance model, here are four good reasons why it's time to make the switch to proactive maintenance.

Proactive maintenance ensures near-constant internet uptime

Reliable internet is central to core business operations. When an internet connection goes down, it means a serious disruption to daily business interactions. Everything from customer WiFi to loyalty program use is disrupted when the internet is down. Proactive maintenance identifies any small issues before they turn into big problems that take a network offline.

1. Point of sale systems work reliably

Whether in use at a restaurant, boutique, or gift shop, all point of sale (POS) systems and technologies are reliant on the internet to some extent. When the internet lags or goes down, that knocks the POS system offline, denying retailers the ability to accept cards, gift cards, smartphone-based wallets, or app-based payments. This also forces retailers into "spooling" mode, where card transactions are accepted but not verified on the spot. This can translate to denied transactions and lost revenue. 

The alternative is to only accept cash while the POS system is fixed, which limits and frustrates customers. With proactive maintenance in place, faulty equipment or iffy connectivity can be identified and fixed before the whole system is unavailable to customers.

2. It helps retailers offer an unparalleled customer experience

Visitors to your establishment expect a seamless and simple transaction. A positive experience in your café or shop can leave a fantastic first impression and encourage them to return, spend more, and share the good word with friends. An interruption to that workflow due to a technical error can make or break this important interaction. Proactive maintenance drastically minimizes downtime that affects this experience, fixing any issues before the customers discover them.

3. Order-ahead systems stay online

If your business accepts orders from DoorDash, Instacart, and other delivery apps, you know how critical uptime is to sales. Missed connections, whether due to a malfunctioning system or down networks, can result in confusion and disappointed customers. With a proactive maintenance model, these systems are much less likely to experience downtime, ensuring frictionless ordering.

4. How FRIDAY AI helps retailers stay online

Time is of the essence when networks and connected equipment stop working. With FRIDAY AI, backed by Cluster Networks, MTTR shrinks to minutes from days or weeks, ensuring mission-critical infrastructure stays online as frequently as possible. 

Controlled through an intuitive dashboard, FRIDAY regularly assess the main components of your retail establishment's IT setup and tracks the number of critical support cases at each site. This establishes a baseline and provides IT managers with a view into the status of each device and its network. A direct feed of what's going on ensures that your personnel receive information in real time. And if something wonky is on the horizon, FRIDAY kicks in and does all the heavy lifting for your team. 

Here's how FRIDAY can be of help in a retail environment: 
It gives IT managers visibility where they aren't physically located. Nobody can be in two places at once. With FRIDAY AI in place, IT managers know that every location is reliably monitored, and issues are addressed without someone needing to divert time away from their workload to take care of something else.
It takes the pressure off staff. Shift supervisors, baristas, and floor managers aren't expected to be IT experts. FRIDAY AI kicks in from a distance, fixing concerns before they add another item to your staff's to-do list.
It helps your brand's reputation. Offering convenient features like tableside check payments contributes to the overall brand experience. When those systems don't work properly, it can leave a bad impression on your customers. Ensure this tech is always ready to go with FRIDAY.
With FRIDAY in your corner, your retail staff can focus on their jobs knowing that complicated IT concerns are in good hands – or, in this case, software. The AI-driven help provided by FRIDAY ensures that every customer who walks into your store or restaurant can use your WiFi, pay however they want, and redeem loyalty points. Best of all, your staff can focus on selling customers instead of fixing routers or restarting POS systems. With FRIDAY, your IT solution is helpful, reliable, and efficient.